Electric Ukulele with Walnut Case
This piece has been SOLD.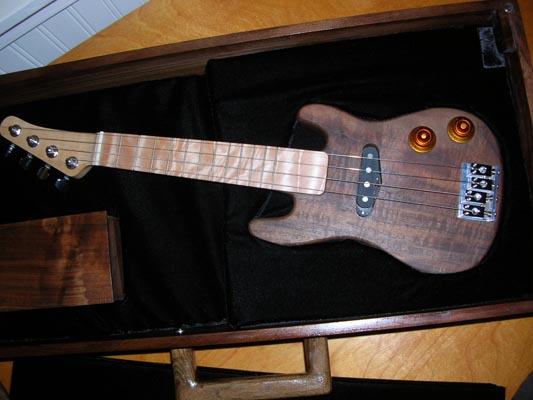 The result was this stunning instrument. This is a soprano-sized ukulele measuring 20 inches in length. The body, as noted, is milled from a single solid piece of California black walnut. The neck is of curly maple.
Once we saw and played the ukulele, we knew it deserved to have a case worthy of presentation. So we came up with some more walnut, glued in a couple of maple strips to help set off the brown coloring, and here we are.
We put a soda can in this first image to give you an idea of scale.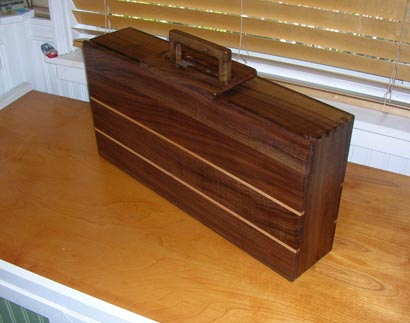 The top of the case...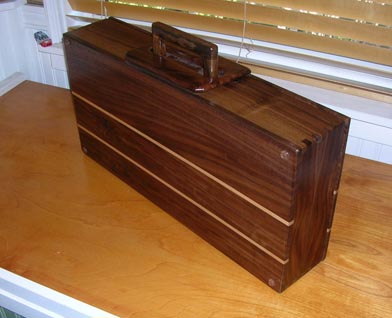 ...the bottom of the case. We put clear rubber pads on the corners for support and to keep from scratching things up.
We held off on using hardware when building the case. The top slides over the case and here you can see how the wood handle also serves to keep the lid closed. Rare earth magnets on the case corners help keep the case together.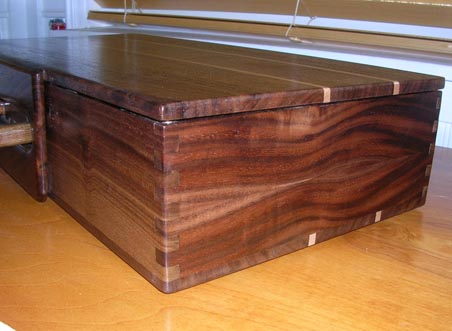 Our case corners are all tightly finger jointed for strength. The wood grain figure is evident in this side view. Of course the other side is slightly different in appearance.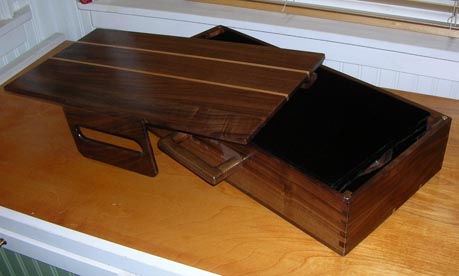 Case opening is accomplished via a sliding top. Simply slip the top clear of the handle and lift away. Solid wood catches are in place at the top edge corners in case the magnets loose grip.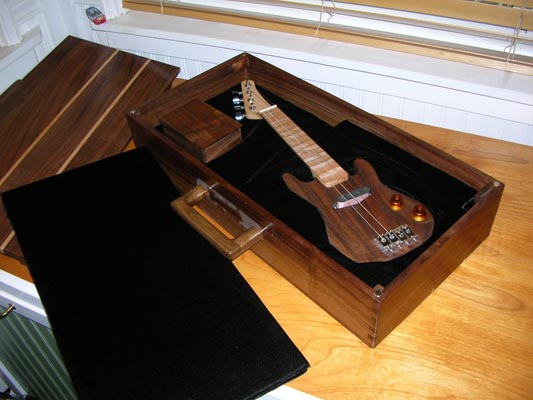 Once the top is removed, there is a padded, velvet covered piece over the electric ukulele. Lift and separate to expose the treasure.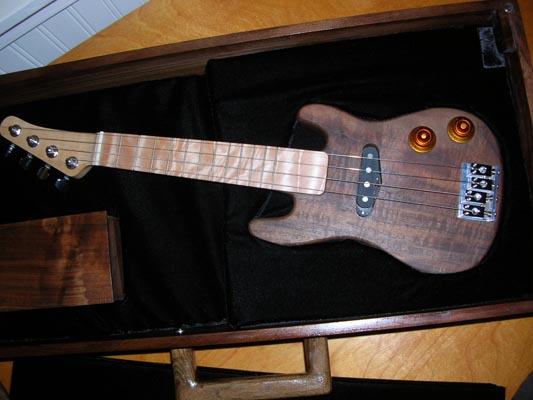 Here is the electric ukulele for sale, along with the matching case. Again, the instrument measures 20 inches in length, the body's widest point is six and one half inches. Volume and tone controls are logically integrated. The hand-wound pickups and steel strings are tuned to the classic ukulele GCEA allowing the sound to come alive.
There is a small box inside the case for holding picks or a short chord.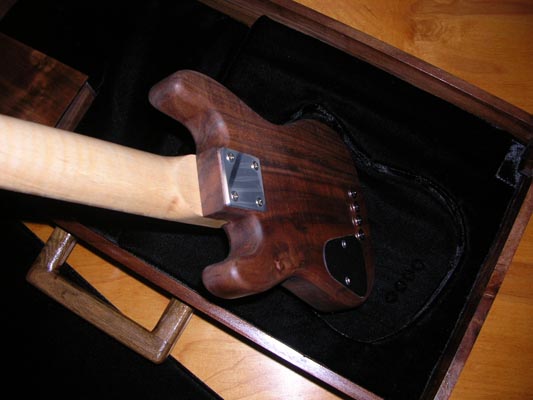 You can see the wonderful machine work and skillful matching of parts in this back view. The walnut body has drama all its own.
A curly maple neck and headstock highlight this instruments beauty. Closed gear tuners will provide years of trouble-free use.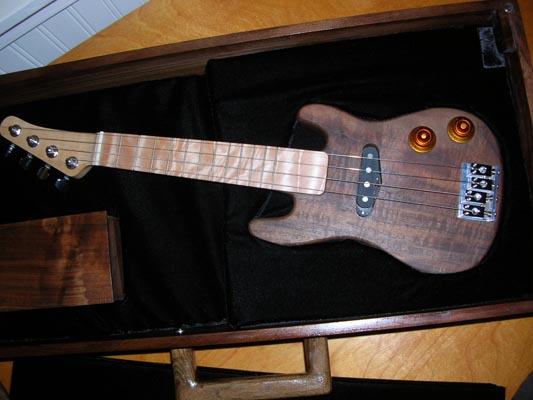 This ukulele has been sold. Thanks for looking!