Vinyl LP Storage
Vinyl LP storage issues have re-emerged! New technology with record players allow us to play our old vinyl records and transfer the music to our computers via USB hookups. Great!
Our sister has a large collection of, well, collectible records. She's used a lightweight metal rack system to store and display some of her collection in her home. It was fine for a while, but soon gave way. We came up with a solution, drew out a complex plan, and went to work.
We had the old wire rack to use as a model. The design called out for nine 14 x 14 inch vinyl LP storage bins stacked three wide and three high, resulting in a piece measuring 45 inches square and 15 inches deep.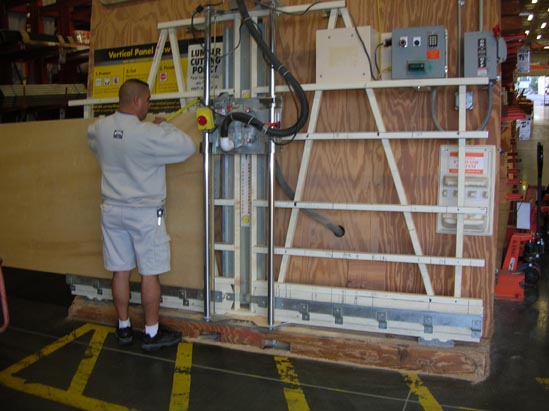 The Lowe's and Home Depot stores in my area offer a free lumber cutting service. Horking a 4x8 sheet of plywood around is tough. If you can determine some rough dimensions ahead of time, let the home center cut your plywood down to manageable sizes. Our guys will give me two cuts for free.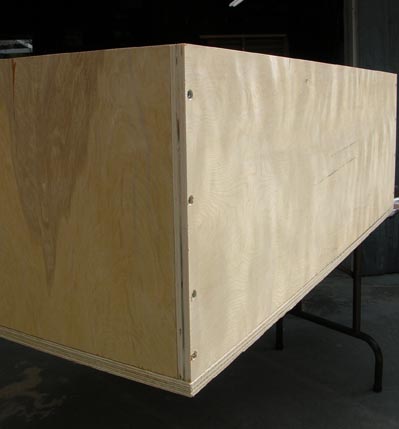 Do not trust the measurements of the home center guys! They will be close, no doubt, but it's up to you to make certain of the final dimensions.
Use a circular saw for large pieces and table saw for more easily handled ones. Make sure to allow for thickness of the material. In this case, we used 3/4-inch birch plywood. If the final depth is to be 15 inches, our sides would have to be 14 1/4 inches. Make sense?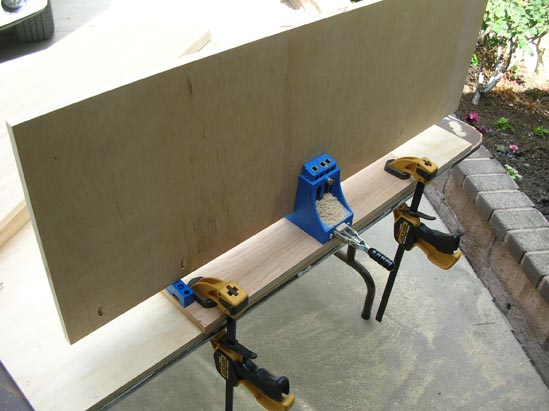 Aligning sides for screws is easy. Getting the center supports can be more difficult. We use a Kreg pocket hole jig to solve the problem. Our vinyl lp storage shelf calls for two inside supports. Hole location is not critical, but they should be spread along the board.
The Kreg pocket hole system takes a couple of tries to get right. It's an easy setup process and we played with ours a little before we understood the power of simplicity. Here's a close-up look at the business end.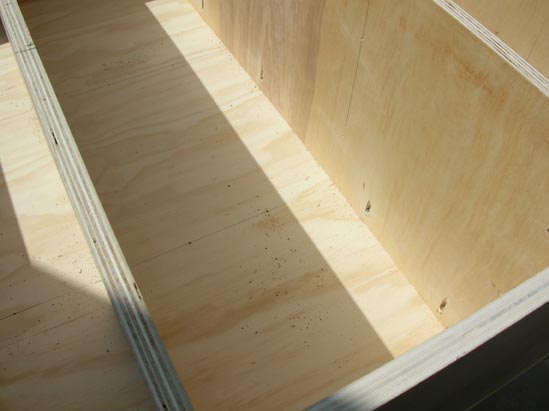 Pocket holes allow us to locate and attach the board from the same side.
We painted the inside of our vinyl LP storage unit white. The outside was painted gloss black to match other room displays. The exposed plywood edges were trimmed with 3/4-inch strips. These were painted before attaching in order to avoid masking adventures.
Since we had the metal racks, we put them to use. The old system had a flimsy connection apparatus. Our new plywood case is much stronger. But had we gone with solid shelves, lighting the collection would be a problem. That's why we went with white insides and used the see-through metal shelves.
We inserted 1-inch #10 screws to the shank for shelf supports, 2 screws per side and back.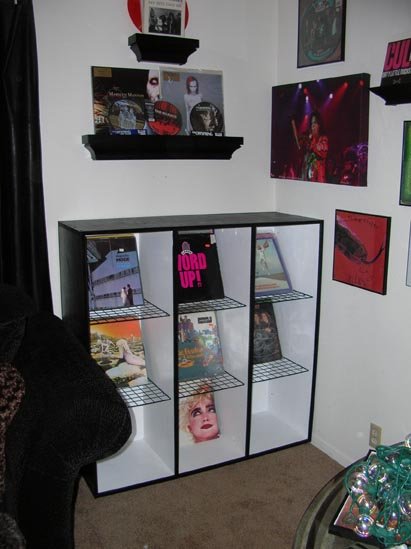 The payoff is this neat looking vinyl LP storage shelf unit. Painted to match the existing room displays, it works very well.
Each compartment measures 14x14. The back is 45x45 inches. Metal shelves can be found at the home center near you. This whole project took us about five hours, including the finish of two coats enamel paint.