Shop Table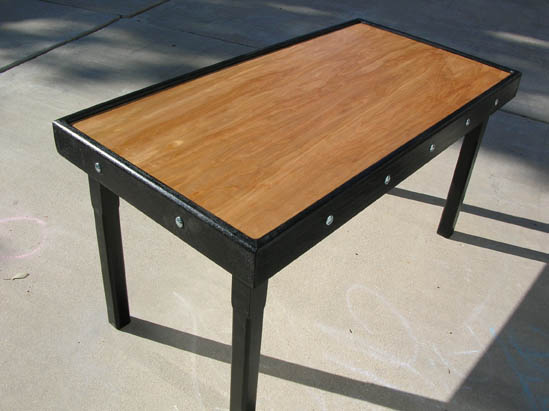 We designed this shop table to match the custom counter we built for Valley Discount Tire shop in Canoga Park, California. They needed something small for their customer waiting room to hold magazines, etc.
This table is made with a scrap piece of plywood measuring 17 x 30 on the top surrounded by 1 x 3 trim. Our photographer was not around, so we don't have any assembly images. We used pocket hole screws to attach the top to the sides.
Legs are 2 x 2 pine. We routed them at the 8-inch line from the top to give them a more graceful appearance.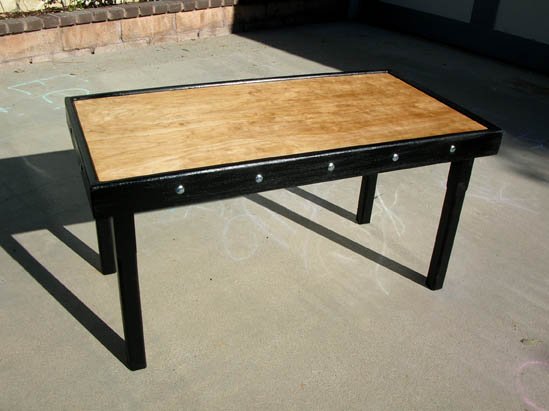 Some decorative hardware helps finish this table and make it match the custom counter. Black paint for the sides and legs, polyurethane for the top.
Once again, we have a simple to build project using basic materials and tools.