About West Hills Wood - aka - Harold Osmer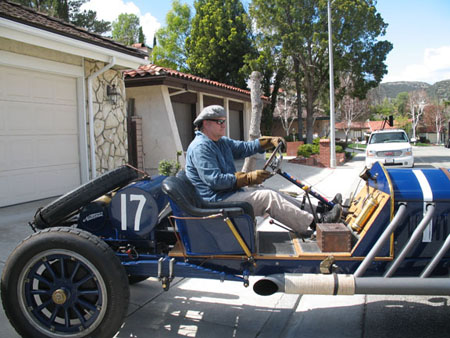 This page is about West Hills Wood, established by Harold Osmer in 2007 at the behest of friends, neighbors, and customers who wanted to see more of the work coming out of our backyard shop.
Every word on every page of this website was written by Harold Osmer, who likes to joke that he used to be a wordworker. Actually, I still am a recognized automotive journalist and member of several professional organizations in that vein. I've written three books, published a couple of others, and may yet crank out a couple more. My writing style is conversational. Just pretend I'm standing there talking to you and it should come clear.
But my attention has turned to woodworking. Seems my girls are growing up and I want to spend less time in front of a computer and more time creating things with them. Woodworking allows us to design, build, and enjoy our creations. Anything from a simple picture frame to a bookcase or music stand can find a place in our home.
I don't have any formal woodwork training but am not afraid of anything. As my home page says, there's not much on the web directly aimed at raw beginning woodworkers, so I decided to chronicle the adventures of West Hills Wood. Pretty simple, really.
Since I am figuring this out, I might as well share what we're learning. That strikes me as the best approach to everything.
Want a quick rundown about Harold Osmer? Going backwards: stay-at-home-dad, author, publisher, magazine editor, radio host, electrical engineer, karate instructor, US Navy sub sailor. Married to a rocket scientist. Now I make dust in the shop.

leave About West Hills Wood and go Home