Fletcher Aviation Desk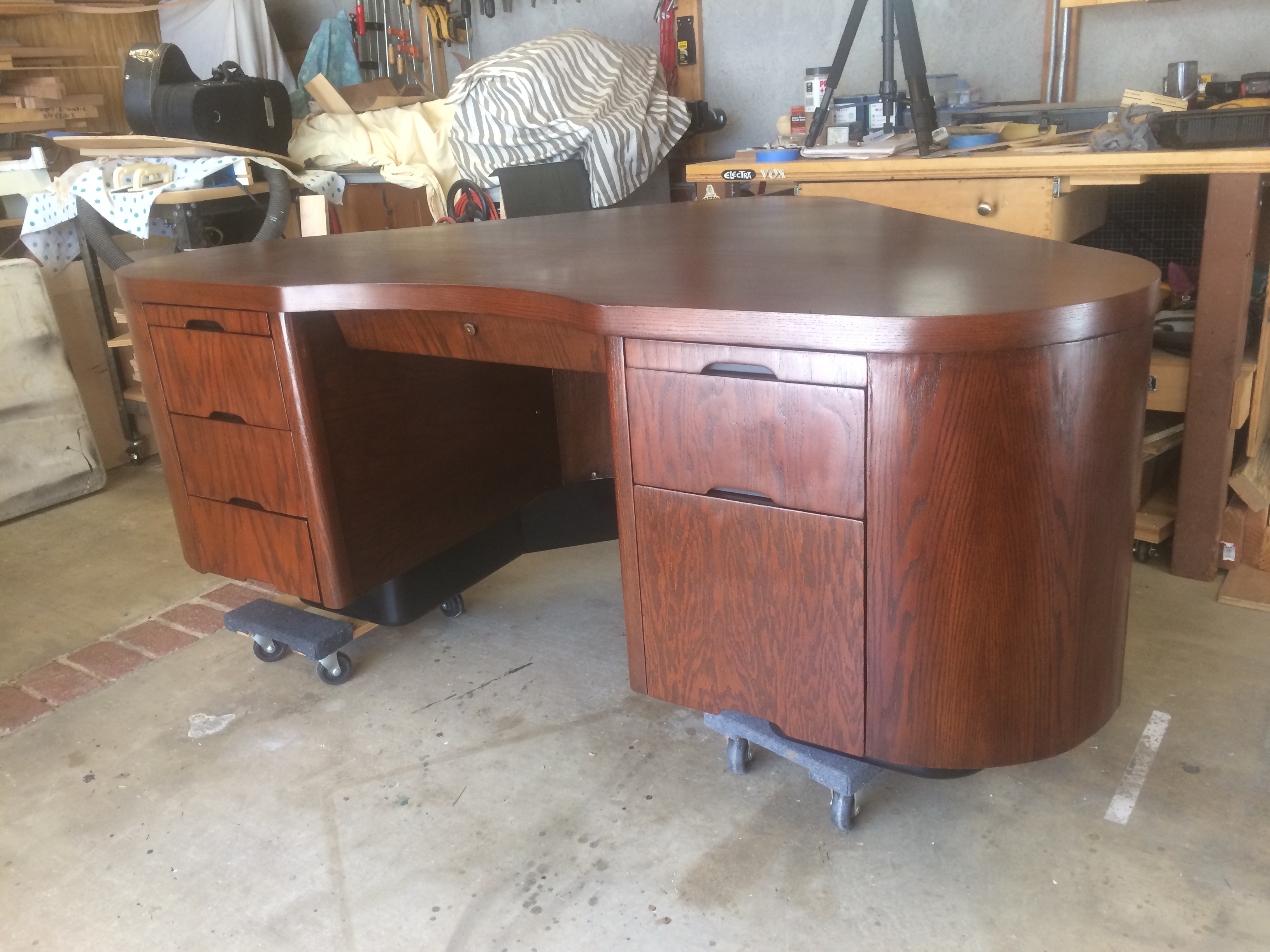 This desk is FOR SALE. $1800.

This is a refurbished Fletcher Aviation desk circa 1948. The base has been replaced with a solid wood piece and several other old or beyond repair structural parts have been replaced.
The rare oak veneer has been stained dark red/brown. Multiple coats of lacquer really bring out the luster for a durable finish. Metal drawer slides were cleaned and painted.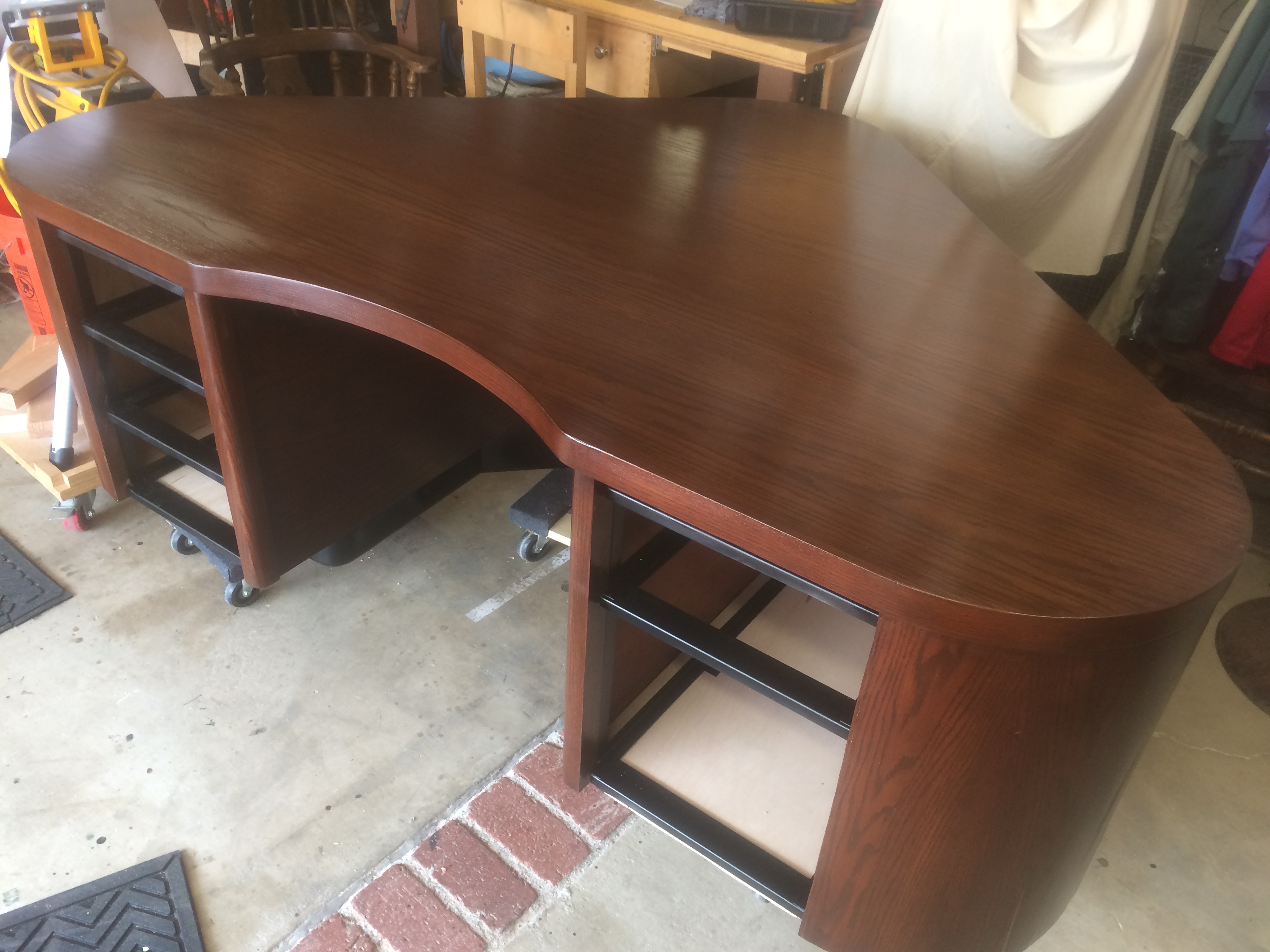 We have more Fletcher Aviation Desk information on another page. To recap, Fletcher turned to furniture design and manufacture after WWII and found some success with this style of desk. Art deco styling translates well to your modern office. The triangular design allows ample room for a computer monitor and wide workspace.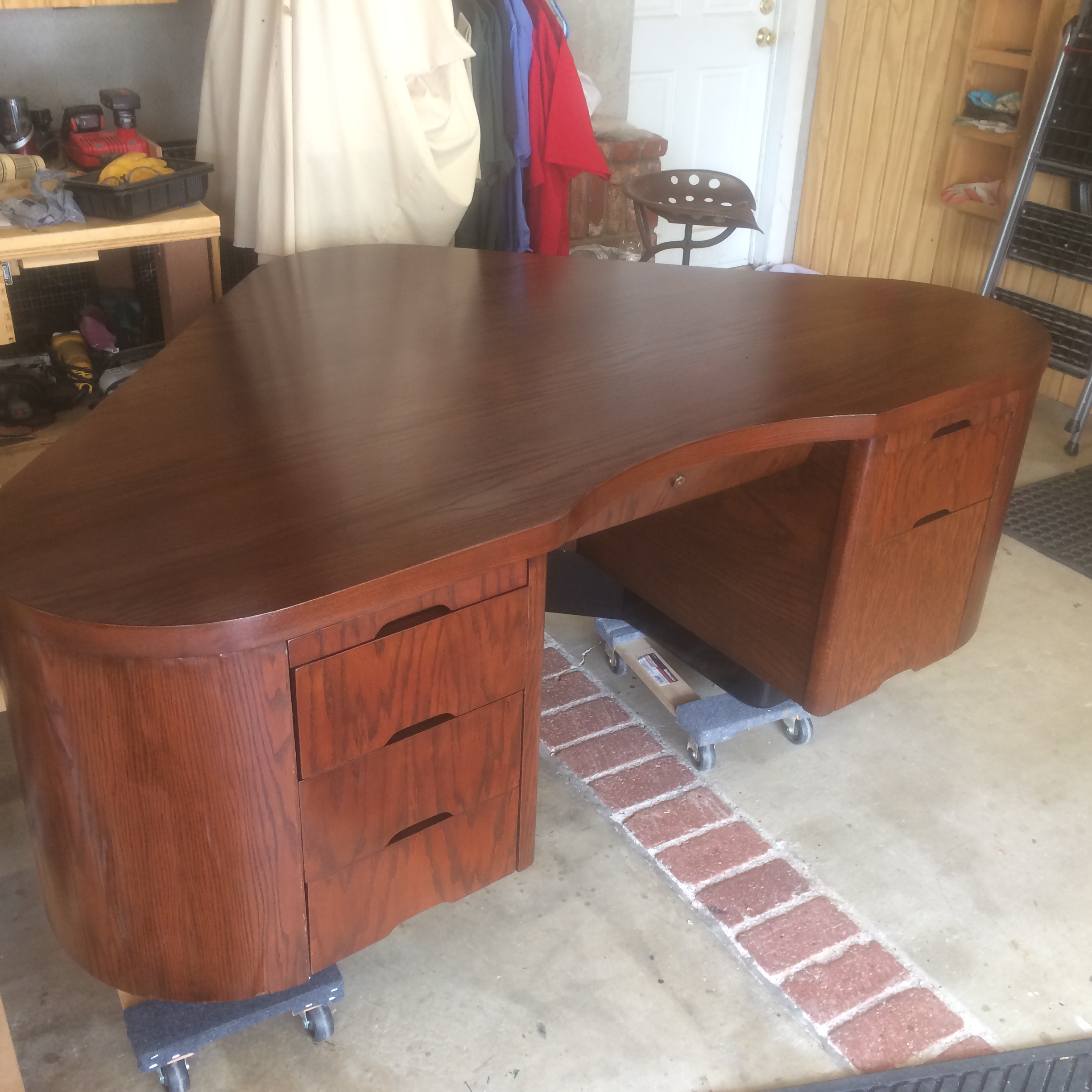 This particular desk was reworked in March 2020 and been stored ever since. There are three drawers to the left and two on the right, each side has a small table pullout platform. A center drawer tucks nicely up under the center.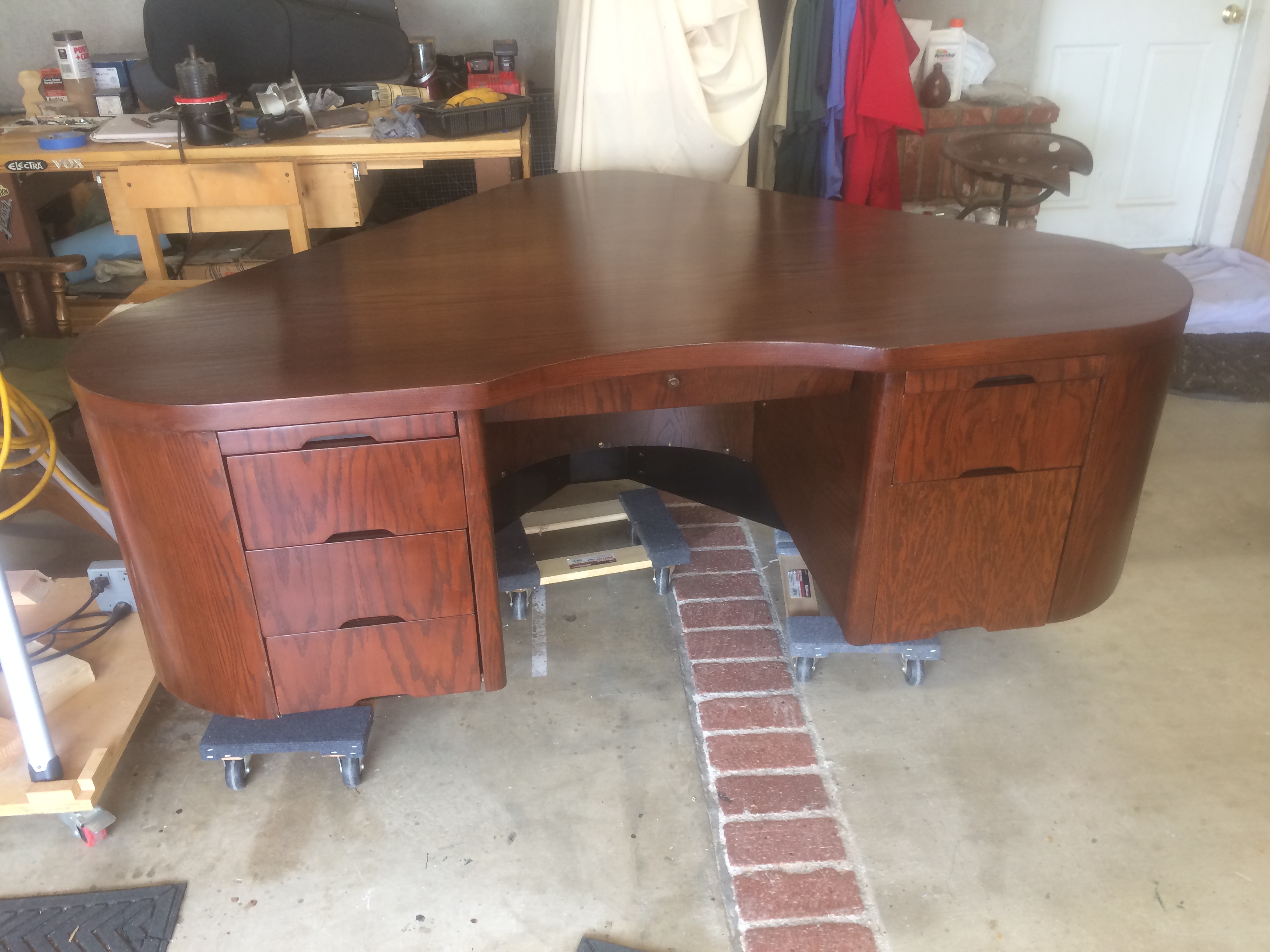 Fletcher Aviation desks are well crafted, elegant, and functional pieces of furniture. West Hills Wood got our start with Fletcher desks and we've worked on about two dozen of them over the years. This desk presents a unique opportunity for you to own a highly sought after bit of history.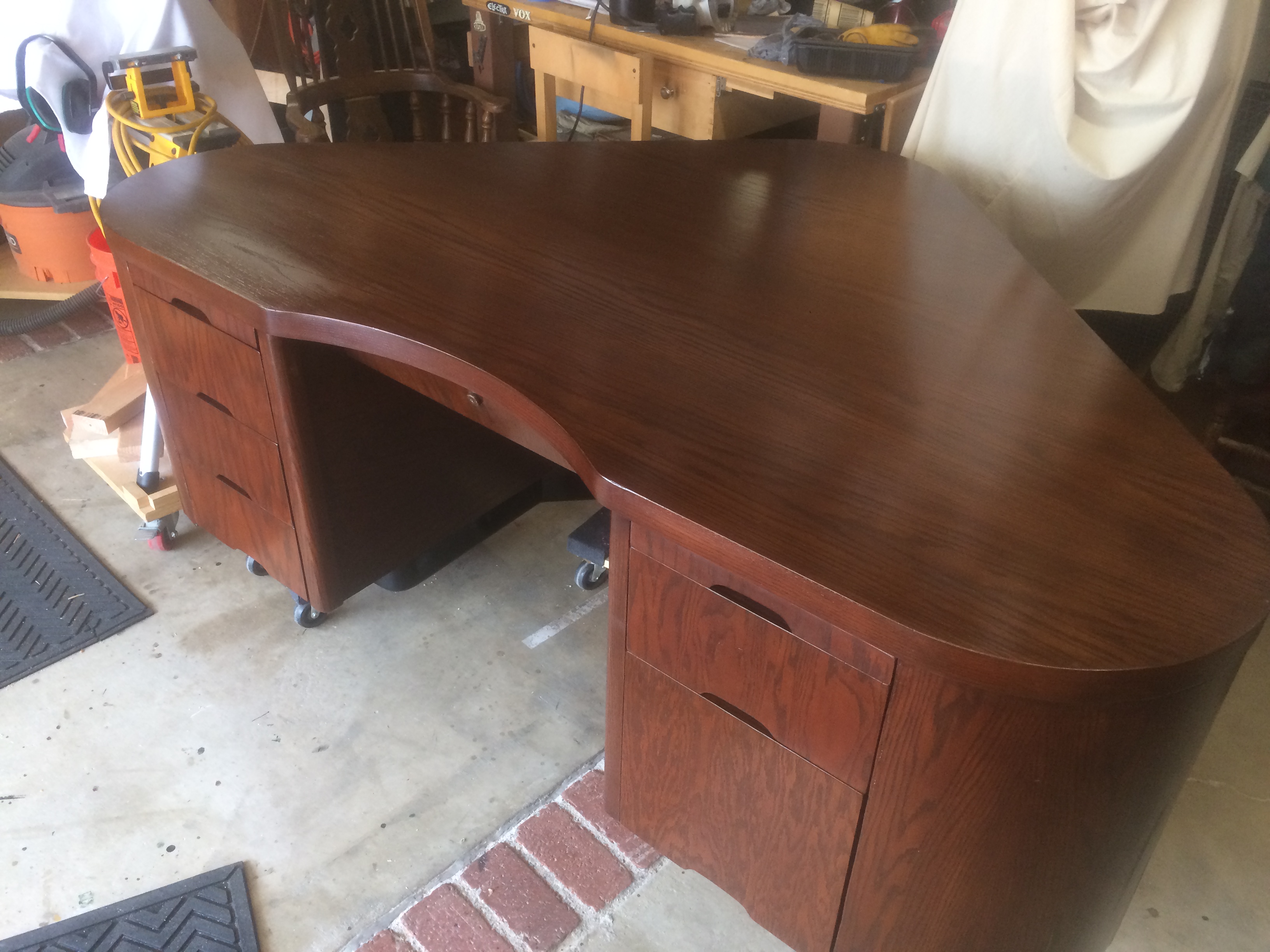 This desk has been thoroughly cleaned and refurbished. Many panels and pieces have been carefully repaired or replaced. Though not a fully original piece, you will not find a finer rescued Fletcher Aviation desk AND you can have it for about half what full-on original restoration would cost. Contact us for more information.
For SALE: $1800.