West Hills Wood - Products For Sale
We tended to believe that we are beginning woodworkers and nothing we created would be for sale. Then we took a critical look at what we've produced and realized that our skills are growing sharper with each project, the time to produce something grows shorter, and the satisfaction level increases.
With that, people wanted to buy what we made.
Our initial projects were targeted at music-oriented items such as guitar rests and music stands. Then we discovered wood pen turning, basic cabinet making, and mirror frames. Is there no end to this madness?
Apparently not. In times of great consumer power and loads of overseas goods available, folks appreciate having something handmade by craftsmen. Especially someone they know.
All the pieces shown below are for sale.
Most of our work is built for our home. Some is built for friends. The rest goes to outside customers who simply need something. You can see our latest pieces in the section marked Projects.
---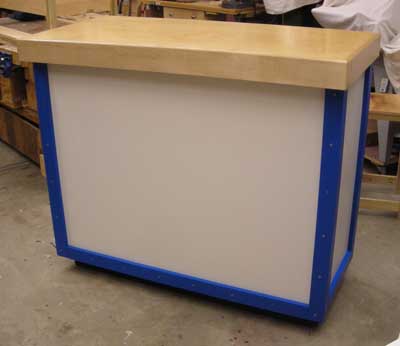 This maple topped counter would make a great counter in your store or shop, serve you well as a bar in the house, or work perfectly in the man-cave or covered patio.
---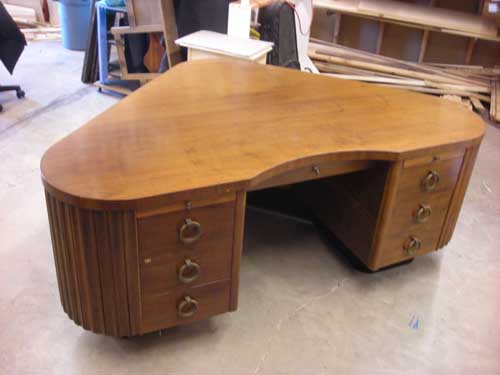 SOLD SOLD
This Fletcher Aviation desk is in wonderful condition having served it's previous owner for over 25 years. We have restored several of these and this is the nicest original-condition desk we've come across. Click the image to find out more.
---
We are really excited about our latest bar stool design, based off a customer's request. Teaming with Guitar Merchant, we have have come up with speaker cabinets and something we call the Rockin' Stool. Click the images below for a better look.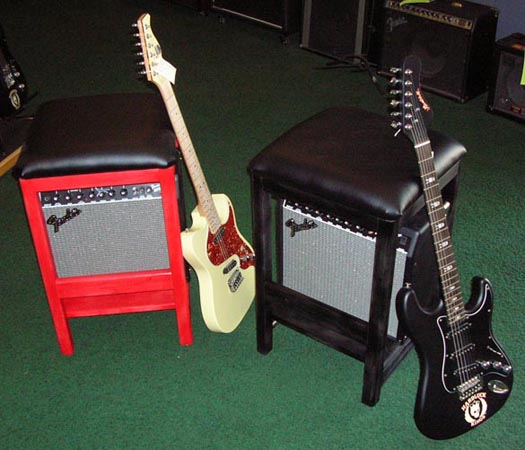 The Rockin' Stool gives a musician a stable platform to perform or practice on. The amplifier is built into the stool and makes it easy to move. Sound comes from all around the player while the thick cushioned top allows for longer play sets.
All Rockin' Stools are built to order and this our first foray into a truly commercial product. We can, of course, provide the bar stool sans amp.
---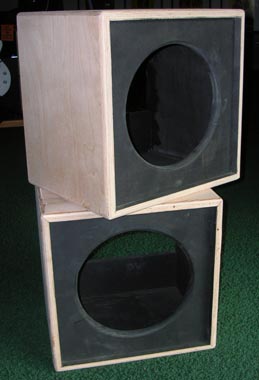 By popular demand, we now make speaker cabinets for guitar players. These cabs are typically purchased by people with their own drivers (either new or from and old piece of equipment) and a willingness to experiment. Sold in raw form, though we can certainly finish them for you. These are for sale exclusively through Guitar Merchant.
---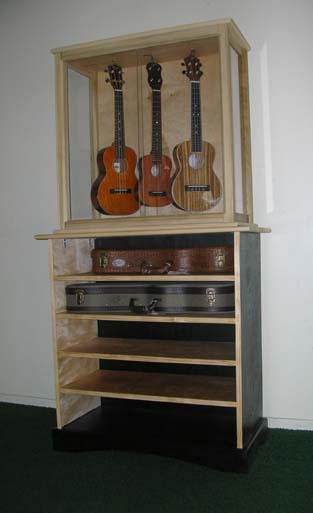 Once we started playing the ukulele, a big case of Ukulele Acquisition Syndrome settled in and we soon had ukuleles in cases all over the house. Rather than hide them in closets, we designed and built these handy, attractive, lightweight ukulele display cases. There is room for three ukes on display and five cases underneath. Availability varies, but we typically have several in stock, ready for sale.
---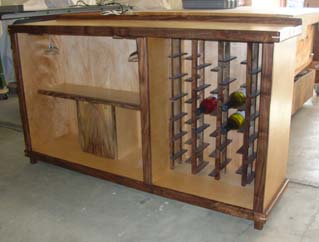 We had other ideas in mind before finalizing the design of this wine cabinet. The results are stunning and this will make a wonderful addition to your home or office.
---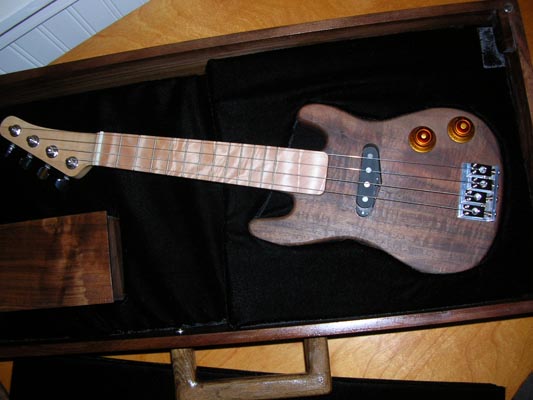 This electric ukulele is functional, beautiful, and for sale. West Hills Wood did not build the instrument itself, but we did create a stunning walnut case to complement the ukulele. If you are in the market for an electric ukulele, you will be hard pressed to find a better value than what we have here.
---
West Hills Wood has a steady supply of beautiful California Claro Black Walnut. All of our pieces are highly figured and vary from dark to light brown, some have hints of red, and we even get pieces exhibiting the Black/English walnut graft line.
We package our pieces surfaced on four sides, with all grouped pieces coming from the same rough cut. Lengths are limited due to growth patterns of California walnut, but we have made many great projects from this wood and you will not find a better price.
---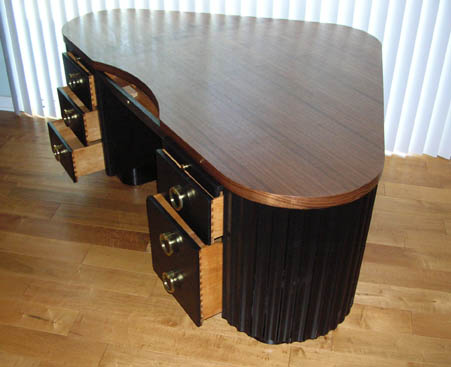 This desk is SOLD.
We had a friend who retired from Fletcher Aviation Company some years back and he had three desks stored in an airplane hangar. They were well used. When the hangar roof leaked, the desks were ready for the scrapheap. We came to the rescue and restored two beautiful desks. A third was built up from scratch around salvaged parts. Check 'em out, these things are really something. Again, both desks have been SOLD, though we are entertaining the idea of building modern versions in the Fletcher style. Contact us if you'd like one.
---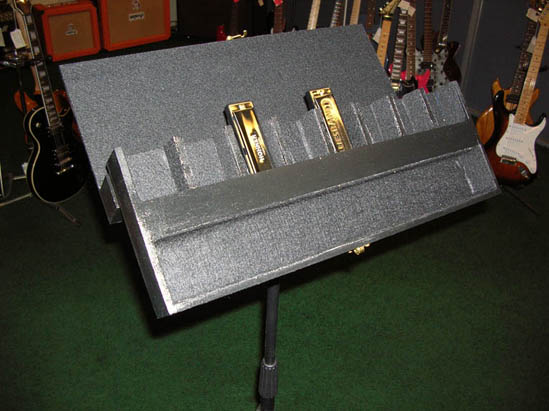 One recent addition to our list of "done stuff"is this handy harmonica box. Designed to keep a handful of harmonicas in order when playing on stage, this box holds eight harps plus a microphone, closes for secure storage, and attaches directly to a standard microphone stand.


---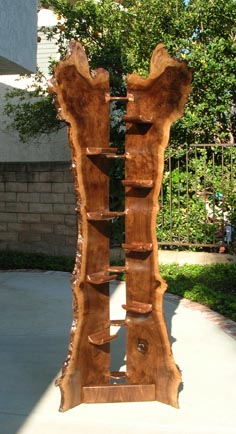 We were commissioned to build a corner book shelf and came away with this wonderful corner book shelf made of California black walnut. Yes, the project got out of hand, but the result is a stunning 7-ft tall work of art with eight shelves. We crafted this piece without nails, screws, or metal of any kind, aside from the adjustable feet.
It was well beyond what was called for, so we still had to build the required piece and this amazing walnut shelf is available for purchase. Click the image to see more detail.